By Li Panpan
China's leading lithium-ion battery maker Sunwoda Electronic(欣旺达), plans to invest RMB2.3 billion ($343.8 million) in building a plant for the cylindrical lithium-ion battery for use in industrial and energy-storage sectors, Yicai Global reported.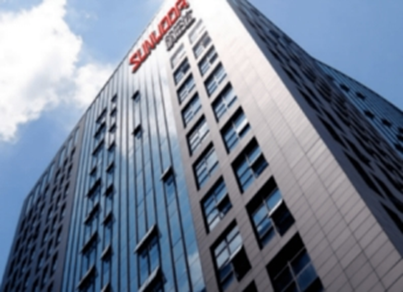 Founded in 1997, Sunwoda Electronic was listed on the Growth Enterprise Market of Shenzhen Stock Exchange in 2011. It focuses on the R&D, design, production, and sale of lithium-ion battery cells and modules. Since the beginning of this year, the company has constantly been expanding its power battery capacity, with the total value of the new projects exceeding CNY22 billion (USD3.3 billion), Yicai Global reported.
The Shenzhen-based company said in a statement on May 31 that its subsidiary will set up a project company in Lanxi of eastern China's Zhejiang province to overlook the construction of a high-performance cylindrical lithium-ion battery facility with an annual capacity of 310 million units, holding a stake of no less than 51% in the project company.
The plant is expected to kick off design, application for regulatory approval, and construction in August and begin operation next December, Sunwoda added.
The 18650 cylindrical Li-ion cell was the first lithium-ion battery commercialized by Japanese conglomerate Sony in 1991. It is mainly used in the industrial and energy-storage sectors.
In February, Sunwoda raised about RMB2.4 billion($359.76 million) in a pre-A fundraiser led by Chinese new energy vehicle startups Li Auto, Xpeng Motors, and Nio.
The company also announced on the same day that it signed an agreement with local authorities in Zhuhai, Guangdong province, to invest about RMB1 billion($149.9 million) to build a base for the R&D, production, testing, and sale of smart hardware.
In less than a year, Sunwoda has invested more than RMB60 billion($8.99 billion) yuan in power batteries. The annual report shows that in 2021, Sunwoda's power battery achieved an operating income of RMB2.933 billion($439.65 million) yuan, a year-on-year increase of 584.67%.