The 5th JiWei Semiconductor Summit will take place on June 25-26 in the coastal Xiamen city of Fujian Province with a rich list of programs. It will be the premier event of the year for China's semiconductor industry investment community to meet in person, exchange insights, and renew their professional network, announced JW Insights.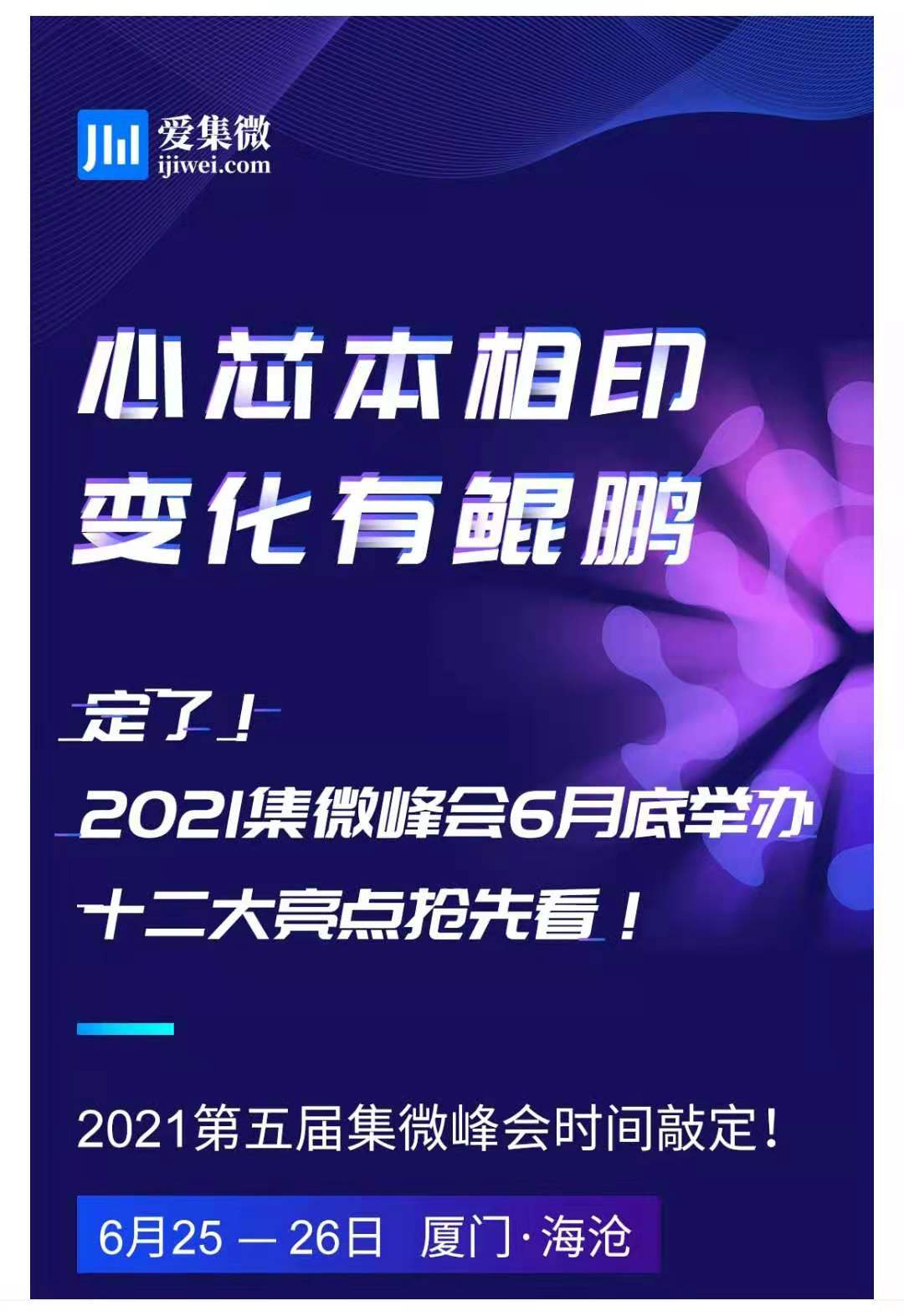 Since the annual summit is also the platform for the China Semiconductor Investment Alliance (CSIA), its council will meet and organize panel discussions for CEOs and chairmen of listed semiconductor companies on the theme of "industry responsibilities of listed companies."
The"Chip Power" demo event that began in late March will conclude during the summit to vote on the finalists and for investors to meet more IC entrepreneurs.
There will also be a Policy Summit for industry park executives from across the country to learn the latest and compare notes on their best practices and experiences.
The Analyst Conference will invite top-tier analysts from both China and overseas to give a professional perspective on the semiconductor industry at home and abroad. At the same time, the general conference will allow thousands of delegates to hear viewpoints and proposals on how to develop China's semiconductor industry.
The EDA/IP session will bring together a panel of experts and executives to share their insights for breakthroughs on the bottleneck IC design in China. The GPI/AI session will focus on opportunities in the high-performance computing era to contribute to the computing economy in China.
The welcome dinner and the party on the beach will provide more relaxed occasions for attendants to meet up and engage in discussions over wine and dine.
There will be alumni gatherings of the most active universities in China's semiconductor industry. They include Tsinghua University, University of Science and Technology of China, Xidian, Zhejiang University, Peking University, Fudan University, Southeast University, Beijing University of Aeronautics and Astronautics, Xiamen University, Shanghai Jiaotong University, and Chengdu University of Electronic Science and Technology.
For the 1st time, the consulting division of JW Insights will release a white paper on China's IC industry talents after six-month research and investigation. It will present the status and prospects of China's IC industry from a variety of dimensions - total employment number, academic background, job function, salary, and industry policy.