Around 100 Chinese exhibitors managed to participate in the Hannover Messe 2022, one of the world's leading industry trade fairs in Germany, from May 30 to June 2, according to a Xinhua news report. In 2019, over 1,300 Chinese exhibitors made a presence at the show.
After a two-year interval due to the pandemic, this year's event has brought together some 2,500 exhibitors from about 60 countries and regions.
Chinese home appliance maker Midea brought their products to Hannover Messe. Fu Yongjun, vice president of Midea Group(美的集团), said that Midea is trying to take the fair as an opportunity to have in-depth exchanges and discussions with partners and customers in the global industrial sector.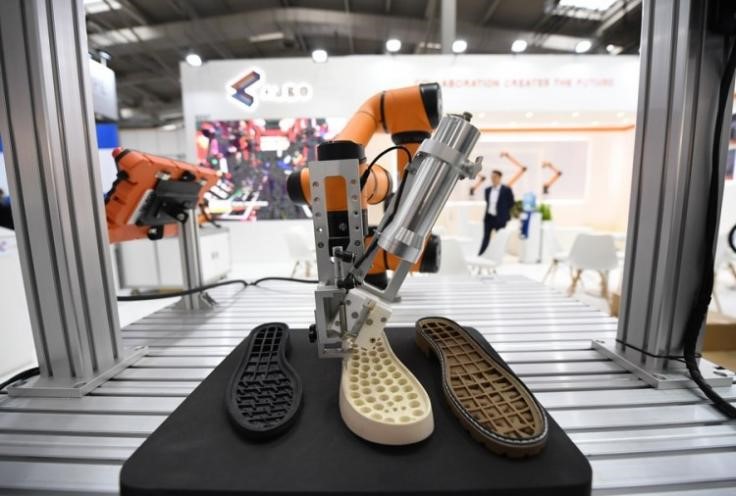 Source: Xinhua
China International Investment Promotion Agency (Germany) organized "Invest in China," — a series of events including exhibitions, meetings, and forums at the fair. Xu Yaojun, the agency's director, said the world economic recovery is still facing significant instability and uncertainty amid the recurring pandemic and the tense geopolitical situation, making the offline exchange between Chinese and German enterprises extremely difficult.
"'Invest in China' is a positive move by the economic and industrial sectors of both sides to cope with the pandemic and work together to overcome the difficulties, which will help promote practical cooperation between Chinese and German enterprises," Xu told Xinhua.
Jochen Koeckler, chairman of the managing board of the Deutsche Messe AG, said, "I hope (the COVID-19 pandemic) was only a once-in-lifetime challenge and that we'll be able to host a thousand or more Chinese exhibitors in the future again. "
According to Michael Schumann, chairman of Germany's Federal Association for Economic Development and Foreign Trade, the Chinese market is still of interest to German companies and means further opportunities for them despite the supply chain challenges brought by COVID-19.
Germany should continue to maintain close ties with China, Schumann added.
Wang Weidong, chief of the Economic and Commercial Department at the Chinese Embassy in Germany, said that economic and trade cooperation remains a stabilizer of bilateral relations. He believes that German companies have the wisdom and ability to make sensible judgments about China's economic environment and will continue to invest in China to enjoy the dividends of China's development.