By Greg Gao
BOE, China's leading display panel manufacturer, launched and mass-produced a number of foldable phone screens of flexible OLED panels. The company announced it on May 10 through its online shareholder interactive platform and said its products have advantages in foldability and curling.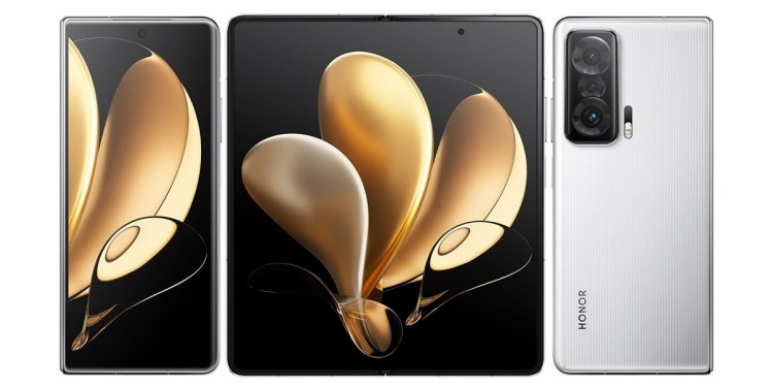 Chinese smartphone brand Honor's first foldable flagship Magic V adopts BOE's 7.91-inch flexible OLED screen using BOE's new innovative integrated cutting process to ensure narrower borders and allow the display to maximize screen area. The viewable area accounts for up to 95% of the screen, using also BOE's self-developed wide-gamut display technology; Its DCI-P3(Digital Cinema Initiative) can reach up to 106%.

Market research statistics show that BOE's flexible AMOLED shipments were nearly 60 million units in 2021, accounting for about 17% of the global market, ranking first in China and second in the world. In the past three years, the company's AMOLED product shipments have maintained substantial growth. Its monthly AMOLED shipments in December 2021 exceeded 10 million for the first time, a new milestone for the company.
Most premium smartphones today adopt flexible OLED displays, which can deliver better picture quality, faster reaction time, and reduced power consumption. OLED displays are also expected to expand to other mobile devices. BOE said its AMOLED products could meet the diversified needs of customers and will be launched in accordance with customer demand. The company aims to sell 100 million flexible AMOLED panels in 2022.